Our Staff
Odeys works with a variety of talented professionals to ensure top quality results for your sports field. Below we've highlighted just a few.
Pat O'Donnell
Pat O'Donnell grew up in the Leavenworth Neighborhood of Omaha, where he still resides and is an active community member. With a background in sales and management, customer relations is his natural speciality.  Odeys developed out of Pat's passion for sports and people. He, like the rest of Odeys, is committed to bringing you a top quality product every time.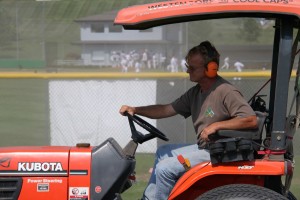 Pat Dunning
Pat Dunning has been with Odeys since it was first founded in 1999. Before Odeys, Pat worked at Qwest. Pat serves Odeys in a variety of facets. He enjoys working with his daughter, Nina.  He loves that at Odeys no two days are ever the same—even though the basics are similar, each field is a new job, new scenery, and an opportunity to work with new people. Additionally, most baseball fields are next to a creek, which means he gets to interact with mosquitoes every day.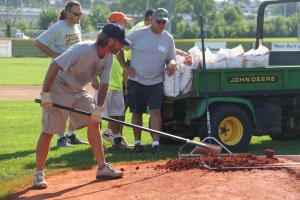 Mike Cippera
Mike Cippera is our turf and mound expert!  Mike holds a Bachelor's degrees in Entomology and Pest Management from Iowa State University and enjoys continuing educational opportunities in the turfgrass field.  Mike is a gifted researcher, ensuring that Odeys products are always cutting edge. His favorite thing about Odeys is seeing the project completed, standing back and admiring a job well done.
Nina Oldenkamp
Nina Oldenkamp began working with Odeys in 2006. She quickly learned the ropes and now does everything from running the machinery to leading crews to processing payroll. Nina appreciates the adaptive nature of her work with Odeys. She loves being somewhere different every day, working on different ball fields with different people.